#

Glider introduction

Chapter 1
overview about the glider
technical data
checking period
manufactorer´s note
EN/LTF classification
#

takeoff & groundhandling

Chapter 2
let´s see how your wing is
best to takeoff and check out the
groundhandling characteristics.
#

flying behavior

Chapter 3
handling
trimmspeed
fullspeed
brake travel
brake pressure
big ears in trimm- and fullspeed
B-Stall
deep spiral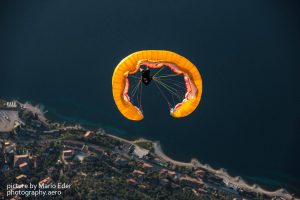 let´s find out how your glider reacts in different collapses and how you can recover from such situations
Let´s find out everything about
parachutal stall
fullstall
spinning
let´s do it!
Wingover
Looping
SAT
and more!
Our vision is a sky full of self-confident & safe paragliding pilots all over the world!
As a paraglider pilot/buyer, it is not easy to extract useful and practically relevant information about a glider from official test reports (EN / LTF or DHV safety test). As a result pilots often choose a paraglider that does not suit their own skills and are often overwhelmed in the air.
Our mission command is to give pilots a visual (video recording) and honest insight into the behavior and characteristics of various gliders in different areas as well as providing solutions and tips.
The "Flying Manual" serves to prepare the pilot for what he/she is dealing with in the air!
It allows every pilot to get to know a paraglider in advance and clarify the characteristic of a glider to support them professionally to find the one matching their flying skills level.
Risk factors such as insecurity and excessive demands are thereby reduced while the pilots self-confidence, safety & joy increases.